Clothing retailer, Seasalt Cornwall, has chosen Leeds-based digital marketing agency, Wolfenden, to manage its SEO and affiliates accounts, supporting another year of online growth for the brand.
Following a significant increase in online traffic and revenue since lockdown hit last year and its stores were forced to close, Seasalt Cornwall – which is celebrating its 40th year – has appointed Wolfenden to future-proof its online success with a strengthened organic and affiliates strategy.
The agency, which specialises in search marketing, has begun implementing an organic strategy which focuses on improving Seasalt Cornwall's online user experience and further expanding its audience reach across the country.
Central to the strategy is elevating the brand's awareness through digital PR activity, securing coverage around Seasalt Cornwall's core brand messages and initiatives, including its recent partnership with mental health charity, Hospital Rooms, in which it launched a Digital Art School.
Tim Ryan, Seasalt Cornwall's director of digital, said: "We're really pleased to be able to say that our strong digital presence and engagement with our community online meant we were in a good position to face the forced store closures last year.
"The appointment of Wolfenden is key for us to maintain and build upon the organic online success we saw, as well as helping us to further develop our brand awareness across the UK."
The agency's managing director, Daisy Wolfenden, said: "We're delighted to be working with Seasalt Cornwall – not only strengthening the organic authority of the site and the user experience, but helping to broaden awareness of some of the brand's key messages, such as those centred on sustainable and ethical fashion, to new audiences."
:::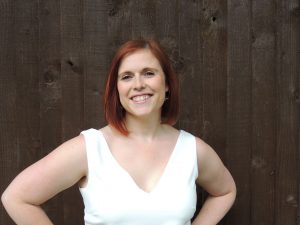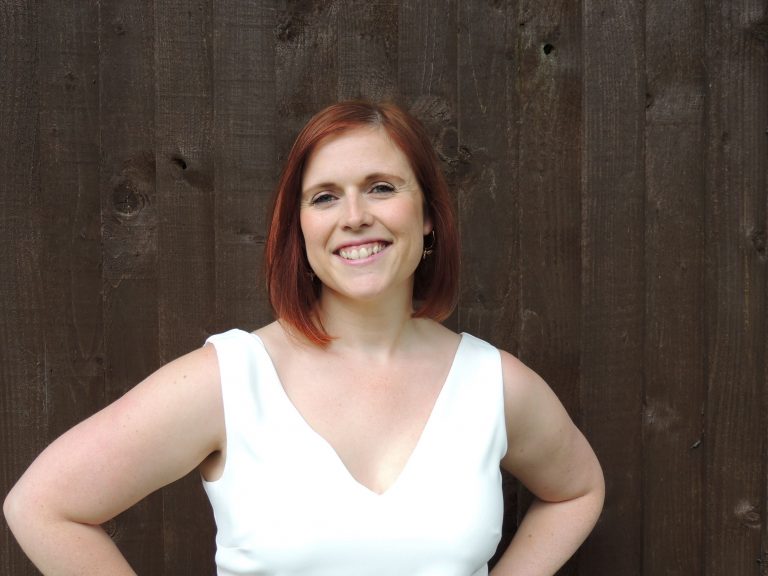 A digital marketer who started her own agency in the middle of the pandemic is already taking on staff as her new business grows.
Rebecca Hopwood moved into an office in Morley in December and has taken on an apprentice, with plans to take on another member of staff in the next few months.
Her company, Youbee Media, offers marketing services including social media, blog writing, online advertising, websites and email marketing.
She said: "I started Youbee Media because I saw an opportunity to help businesses who may be affected by the pandemic to not only 'ride it out' but to actually do better than the previous year.
"I realised many businesses needed help with their communications and simply didn't know where to start."
The company, which has been given support by the AD:VENTURE business support programme, already represents 12 brands and works with clients including Saltaire Brewery, DTX Network Services and Yonda Sports.
Before the pandemic, Hopwood had been commuting an hour and half each day to her job at an agency where she had worked since 2014. The lockdown made her re-assess her priorities.
"I had always wanted to run my own business. And working from home and seeing the world change in 2020, I decided it was the time to act.
She turned to AD:VENTURE for help. She was given her own business mentor, the chance to attend workshops on everything from PR to legal matters, and a grant of £2,300 which she used to buy office equipment and furniture.
AD:VENTURE helps ambitious new businesses trading for less than three years in North and West Yorkshire, and has provided more than £1.7m in grant funding since its launch at the end of 2016.
The programme is part-funded by the European Regional Development Fund (ERDF) and a number of regional partners including the area's nine local authorities.
Hopwood added said: "Knowing that support was there really gave me that confidence and I knew I was not alone.
"Even knowing that I could have a mentor and share my concerns, plans and aspirations took some pressure off. I am so grateful for AD:VENTURE."
Councillor Mary Harland, executive board member for economy and culture at Leeds City Council, said: "Success stories like Rebecca's show that even in the middle of a pandemic it is possible to start and grow a business if you have a good idea, the ambition to succeed and the right support in place."
:::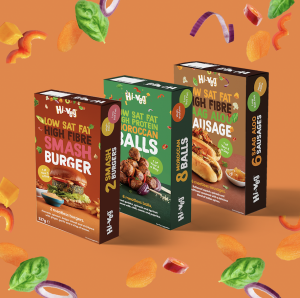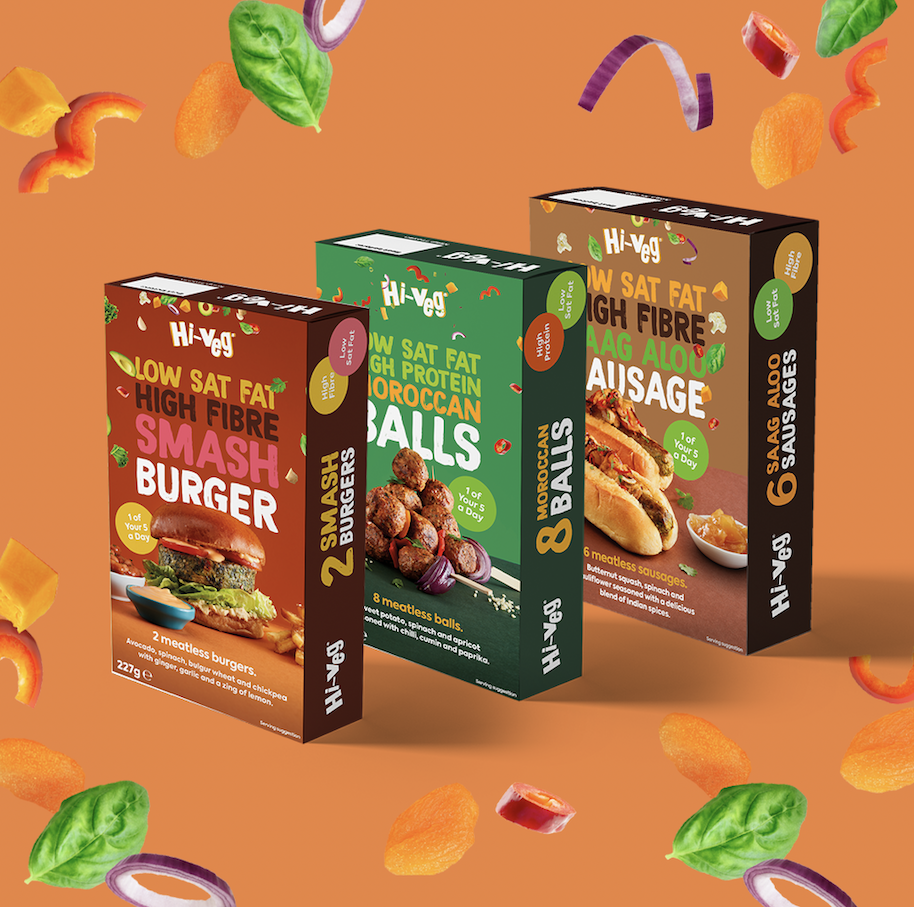 Leeds-based integrated creative agency, ilk, has seen its creative work hit UK supermarket shelves, working with major new food brand, Hi-Veg.
Currently available in Morrisons, Hi-Veg is a range of vegetable-based recipes.
The brand approached ilk to help develop the recipes and range concept into a market-ready concept.
Starting with the name, ilk was closely involved with all aspects of the branding project. It included everything from messaging, brand principles, and brand guidelines right through to photography, packaging, website design and build, launch marketing and video scripting, shooting and editing.
Having launched Hi-Veg into Morrisons in September, ilk is now supporting ongoing brand communications and campaign activity.
Nev Ridley, agency managing director, said: "It's been a fun process. As a creative agency, there's nothing better than when a client gets you involved from the very start, and that was exactly what happened with Hi-Veg.
"We know meat-free is a highly competitive and rapidly growing category within the retail sector, so we kept a few key principles in mind at all times: Firstly, that the brand needs to be as vibrant as the product, and secondly, that we should deliver shelf standout.
"It's fantastic to see it in stores now, and to be so closely involved with the creative and comms campaigns still to come."
Nikki Stanfield, brand co-ordinator for Hi-Veg, added: "We've worked alongside ilk on multiple projects, so we always had full confidence, but even so it's been awesome to see the recipes brought to life as the Hi-Veg brand developed.
"I think they've done a great job in building a visual personality in-sync with the key messages we want to get across to shoppers."
:::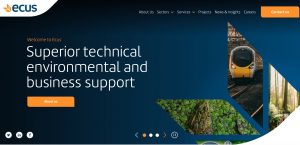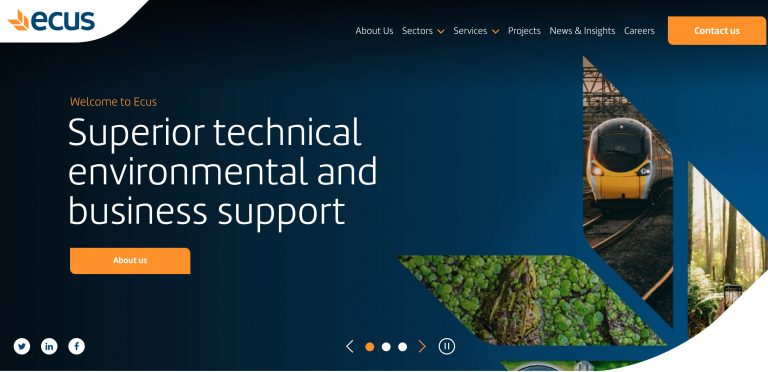 Digital agency Fablr has launched a new brand and website for environmental consultancy Ecus.
This project was commissioned in September 2020 and was a key part in Ecus' move to position itself as a major player in the environmental consultancy industry.
Ecus is an independent multi-disciplinary environmental services company, with an HQ in Sheffield and multiple offices across the UK.
Its previous website and branding were outdated and no longer represented the consultancy's leading marketing position, so it turned to Fablr to help redevelop the brand and build a new online presence.
Fablr, which is based in Leeds and Manchester, rebuilt the Ecus brand from the ground up, also creating a range of new marketing collateral and imagery to incorporate into the new branding and its online presence.
One important aspect of Ecus' rebrand was a contemporary website which effectively communicated the consultancy's latest updates, case studies, and service offerings.
Geoff Bretherick, creative director at Fablr, said: "Working on Ecus' brand and website delivery gave us space to engage with their service offering and get to know their customers.
"This focus gave us the chance to build something powerful that would allow them to stand head and shoulders above their nearest competitors."
Robert Seeley, business development and marketing manager, at Ecus said: "We've worked closely with the Fablr team from the initial messaging workshops right through to the re-launch and we're thrilled their team have taken everything we wanted to communicate and turned that into new branding and messaging, as well as a new website.
"Fablr provided a collaborative and highly responsive service to us – one that ensured our vision for the brand was turned into a reality.
"The new branding and website puts Ecus in a strong position for the future and complements our growth strategy moving forward."